Bollywood Mascot is a leading Entertainment news portal. Bollywood Mascot provides Bollywood Latest News, Daily Box Office Collection, Latest Movie Reviews, Movie Trailer and More.
https://

bollywoodmascot.com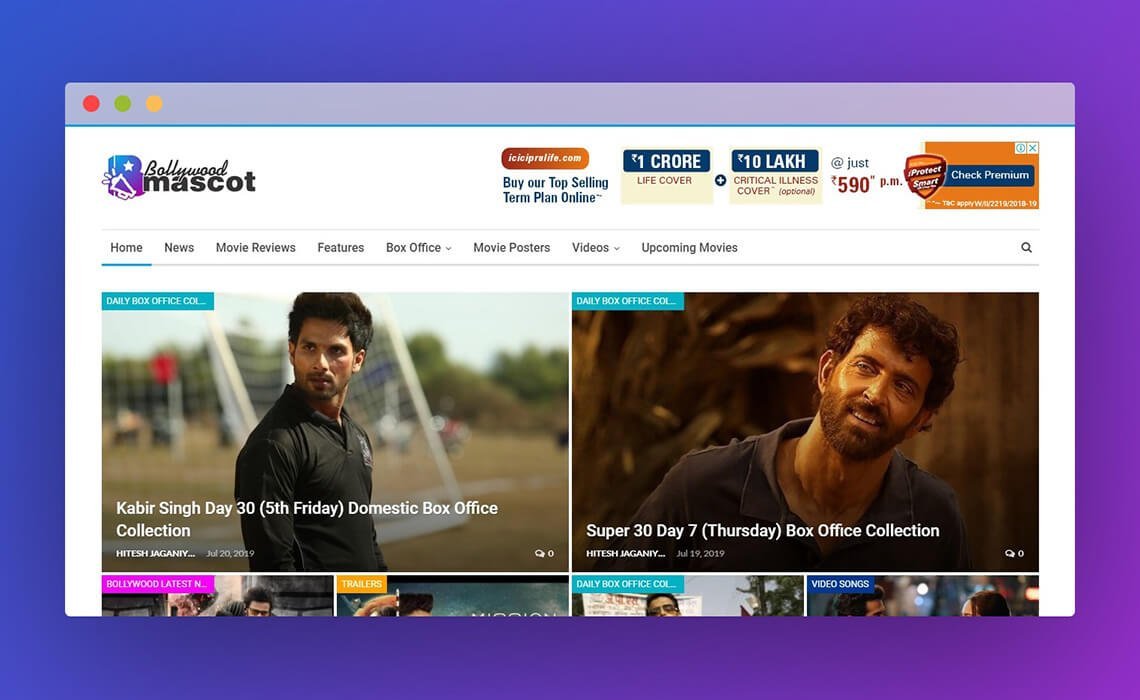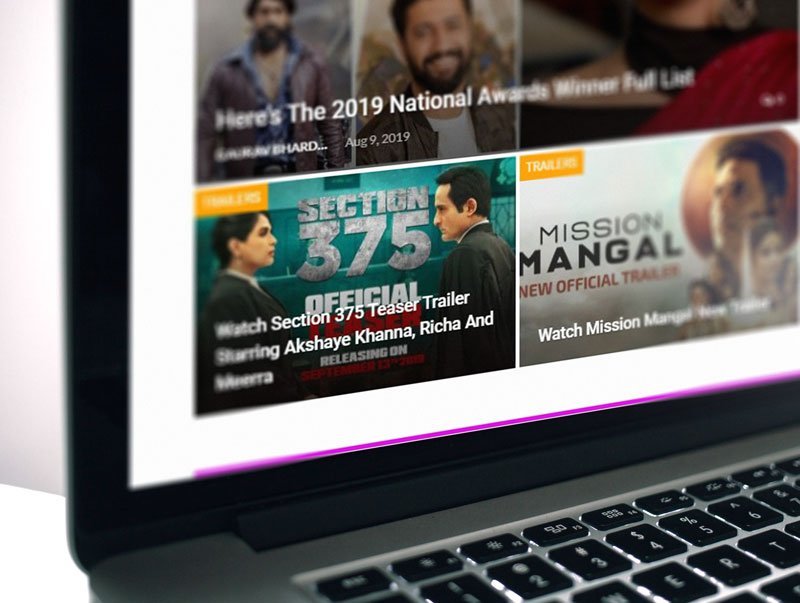 Improve Keyword Ranking
Increase Website Traffic and Revenue
Get Approval in Google News
Increase Social Media Visibility
Ranbir Kapoor 100 Crore Movies - 2nd Position
100 Crores Films of Varun Dhawan – 4th Position
Salman Khan 100 Crore Club Movies List - 4th Position
2019 Ki Flop Movie – 5th Position
Bharat Movie HD Videos - 6th Position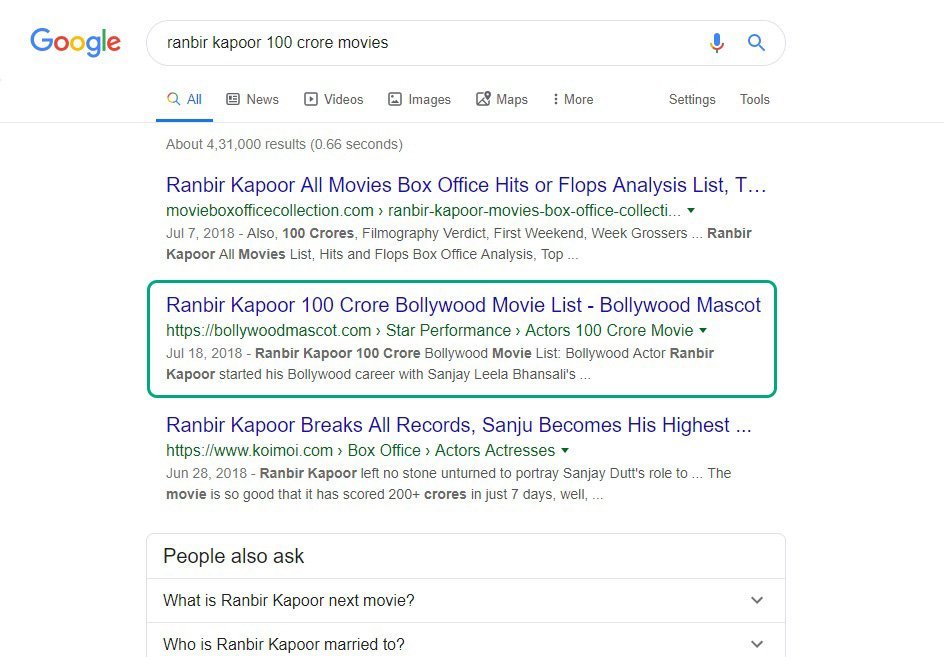 78%
Traffic Increase
We increased the website traffic from organic sources such as Google and Bing with a good average visit duration and page view.

45%
Keyword Visibility
We increased the search engine visibility and our all targeted business keywords comes in good search engine ranking position.

11K
Social Media Audience
We improved social media engagement and increased likes and followers and convert into web traffic.