Shree Ram Engineering Works was established by Late Shri Mr. Mohanlal.C.Panchal in 1957 with a vision to develop new products that help textile manufacturers and textile Industry. Shree Ram Textile has since then become synonymous to innovations and state of the art products. The company caters to numerous weaving machine manufacturing companies & weavers.
https://

www.shreeram-group.com/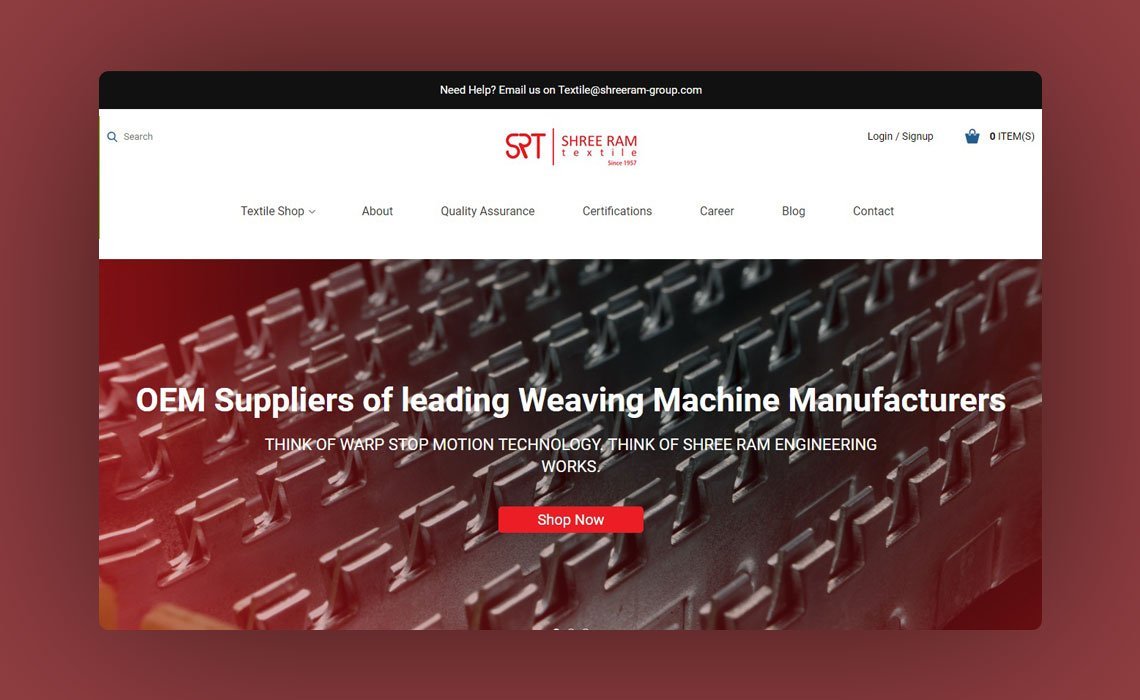 Improve Keyword Ranking
Increase Website Traffic and Revenue
Get Approval in Google News
Increase Social Media Visibility
Electrical Mechanical Warp Stop Motion - 1st Page
Electrical Warp Stop Motion - 1st Page
Electrical Warp Stop Motion Suppliers - 2nd Page
Mechanical Warp Stop Motion - 2nd Page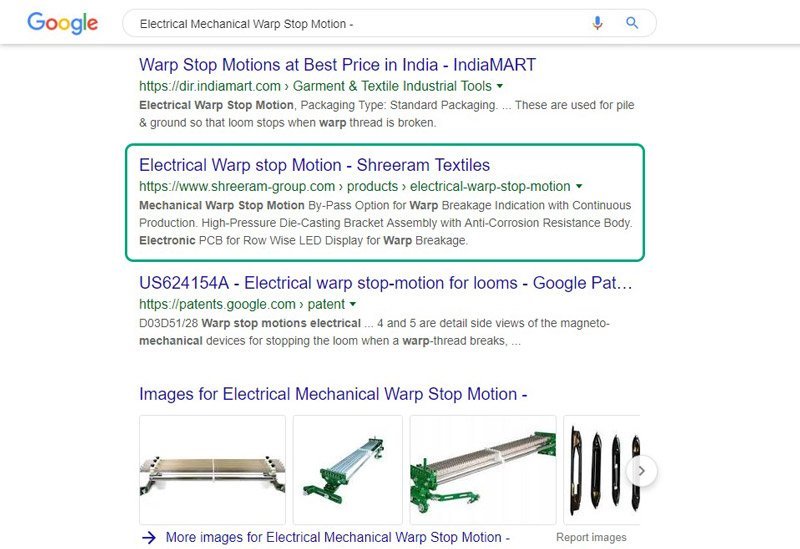 78%
Traffic Increase
We increased the website traffic from organic sources such as Google and Bing with a good average visit duration and page view.

45%
Keyword Visibility
We increased the search engine visibility and our all targeted business keywords comes in good search engine ranking position.

11K
Social Media Audience
We improved social media engagement and increased likes and followers and convert into web traffic.